Unwind the secret power of face reading to boost relationships, profits and influence!!!
What is Face Reading??
Face Reading is an ancient art of analyzing a person's character based on their facial features. Face reading is also known as physiognomy, which says that every facial feature such as narrow eyes, big nose, long chin, thick eyebrows, etc has a psychological meaning.Facial expressions are a gateway to a person's inner world and a vast array of emotions, feelings, and beliefs that the persons hold.
Learn Face Reading by mastering 19 Facial Traits & 5 Elements on the Face with Nitesh Gurnani
Did you know that there is a scientific correlation of how a face can reveal more than just expressions and feelings? Physiognomy has been around for centuries but only now again is gaining popularity again as facial traits give an accurate insight to personal traits and genetic gifts. The Power of Face Reading can;
Get in greater sync with your hidden potential and personality.
Create a stronger influence and manage relationships more effectively.
Enhance the impact of negotiation
Boost your Profits, Sales and Communication.
Understand people better.
Why to Learn Face Reading??
How about your client Jean?

How can you anticipate the best way to communicate with her?

Is your boss Martin a saver?

A spender? What motivates him to spend money?

Get on person's wavelength

super quickly, as your personal style may differ from somebody else's

Dating Benefits

: You learn all the tricks, do investigations on social media to find about a new person you've met? What about knowing them in just 10 mins, and whether they are really your type!! It's definitely an additional boost to your information.

Learning to recognize talents

, because everyone has e'm but difference lies in knowing everybody doesn't have same talents.

Understand People better

and get along with them better.

If you want to know about others, it's super important to know about yourself when you apply skills to your face!! You will discover features having quality, which you've never heard of.

Do you want to know secrets of your

talent, learning and your motivation

?? Face Reading is a place to be!!
Super Benefits of this Course
Assessment of Personality Type

: You'll learn whether a person is an extrovert or an introvert through a face reading technique while measuring depths of the eye, which has great implications if you're forming a project team or if you're choosing a partner for yourself or if you just want to stand out knowing something extra without talking to someone and wants to take an edge beforehand.

Area of Magnetism & Sexual Appeal

: You'll get to know the area of magnetism and the attraction of people around you. You'll get to know why some people are physically more attractive and why the area of magnetism's for others is apart from their physicality.

Emotional or Logical Person

: You'll learn how an individual is likely to respond, and whether he is an emotional/people person or he is a logical person, knowing which you can make sales better, you can impress an interviewer based on his interest areas, you can even understand your partner better if you know how his/her nature is and make more sense.

Intellectual Power & Drive

: Through the eyebrows (starter, unibrows, ender), their thickness, will help you understand the intellect levels of an individual. You'll get to know why some people have a lot of ideas to start with but struggle to build on one for a long, why some people may not have lots of ideas, but sticking to one and finishing is their strength. This will help you make insightful discoveries as to why some people complete their job, and why some are stuck in the middle.

Knowing Creativity Levels

: Through reading nose profiles, you'll get to understand the creativity levels of a person.

Miser or Lavish Spender

: Through one of the facial traits on the face, you can know if a person is a miser or extremely generous. Knowing this, you'll have a fair idea of whom should you ask for the gift :P

Assessing Emotional Stability & Career Moves

: Connecting with people who are emotionally stable and balanced is what everyone wants to connect with, whether in a relationship or in business. Intricacies around the nose tip will give you a fair idea of the emotional sensitivity of a person, whether he/she is unpredictable in career moves or he/she is a conscious deliberate decision-maker.

Risk Taker or Risk Averse

: Through learning the intricacies of ears, you will learn if a person loves to take risks or if he is averse to risk. Knowing this, you can pitch investments (risky or balanced) depending on whom you are pitching your startup idea or investment plan to.

Immediate or Delayed Gratification

: You'll get to learn if a person thinks long for their future, for his investments or whether he is presently focussed.

Generosity Levels

: By learning about mouth & lips, you'll be able to assess a person's generosity levels, and you'll understand why some people love giving even when they hardly knew someone and why some are pretty selected in giving.

Knowing Inner Strength

: Through chin profiling, you'll get to know the inner will and strength of a person. Whether he will show resilience and fight during adverse times or will he give up is what you'll discover through learning chin profiles.

Gauging Leadership Style

: You'll get to learn the leadership style of people and understand why some listen to you, why some stay dominant and why somewhere you'll see a mix of both these personalities.

Assessment of Decision Making Style

: You'll learn about facial territories to understand how a person makes decisions, whether he is an overthinker, practical or pretty quick and emotional in decision making.

Happiness & Sorrow Lines

: You'll get to learn about the lines of the face, whether they are happiness lines or sorrow lines, which will let you know the lifetime of majority emotions a person has felt in her lifetime. 

Theory of 5 Elements

: You'll learn about the 5 Element Theory ( Water, Wood, Fire, Earth and Metal) & how these elements reflect a particular nature on your face depending on the nature of these elements. It will be a unique discovery that will help you connect with your true inner self.

Assess your partners' primary element for Better Relationships

: You'll get to learn about your primary elements and secondary elements of Life, which will help you understand yourself better in life and you can also use this secret power to assess your partner's element to help you understand for why they are for what they are.

Profession Suitability

: By knowing your element, you'll get to know which profession or career type is suited to you the most. It will help you to connect with your true calling where you feel the best self and where you feel the happiest.

Knowing Facial correspondence to 5 Organs of the Body:

You will get to learn 5 Elements on the face corresponding to 5 Organs (Kidney-Water Element, Liver- Wood Element, Heart-Fire Element, Stomach-Earth Element & Lungs- Metal Element), which acts as a diagnosis for health conditions. This is a pretty brief lecture, but an insightful one.

Step by step guide to reading faces

: You'll learn step by step process in reading faces through facial traits and discovering the elements of the face to start your face reading journey.

Celebrity Guided Facereadings

: Face Reading of celebrities like Angelina Jolie, Selena Gomez, Michael Jackson, Ariana Grande, Taylor Swift, Virat Kohli & Cristiano Ronaldo is covered in the course, that will help you learn more about these celebrities and why they are so good in their fields. It will be insightful lectures on your path to reading faces.
What our Course Graduates say?
Feedbacks, As it is!!!
Take Kim's Word!! After going through this face reading course, she has learned to apply face reading skills which benefited her in every domain of her life!!
Face Reading Course Curriculum
Here's how Face Reading helped so many!!!
Here's how Nitesh has helped so many with his face reading skills. Watch the video to understand how his clients changed their life through Face Reading:
Nitesh Gurnani is the Founder of ChehraSpeaks & Life Lover who has been featured across international Media as an entrepreneurial Face Reader and Physiognomist . Nitesh Gurnani has a mission to impact 1 Billion people to lead a balanced life both personally and professionally. His platform empowers people to tap into their inner potential, conducting compatibility and career readings as well as offering empowerment coaching.
His personal experience extends over 9 years, however he founded ChehraSpeaks not until 2017 . He is driven by the passion to enable people, personally and professionally to improve their lives in giving them the ingredients to harness their inner power by an elaborate understanding of their own personality.
Nitesh analyses your potential as a human starting from your personality to predicting the level of your leadership abilities paying attention to detail of your face and reading between the lines.
His work helps Individuals Improve on 6 Key Factors;
-The emotional state
-Stability and Growth in Career
-Relationship with Co Workers
-Relationship with Partner/Family
-Performance and Productivíty of a team in an organization
-Professional Compatibility for Sustainable Partnerships
The aim of his facereading courses here is to primarily boost communication, sales, leadership styles, negotiation, influence and manage relationships effectively. They can be used if you wish to become a Face reading Practitioner or ;
-As a self-development tool for Executive Leaders
-As Career Match Making tool see what career matches to your personality
-in Marketing to understand your customers better
-in Sales to manage your resources and time more effectively on prospects
-in HR to understand and predict a match of a potential candidate to your company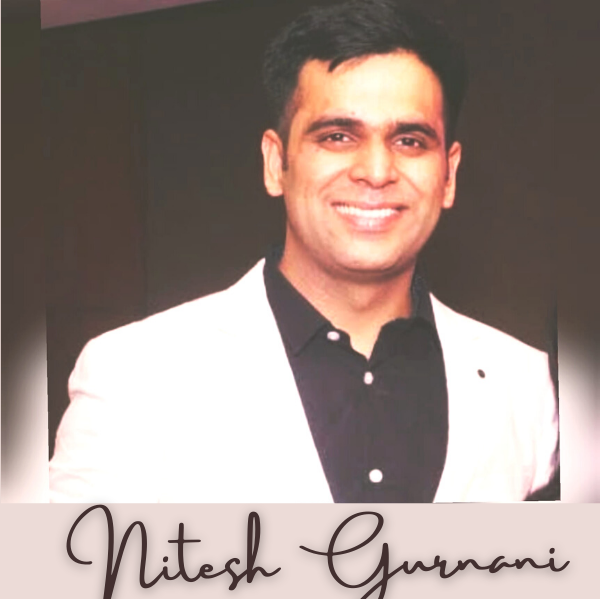 Get a Sneak Peak inside the Face Reading Course (Selena Gomez's Guided Reading)
Take an in-depth look at one of the popular lessons within the course which gives you basic guided insights on Selena Gomez's Face!
"?"
Frequently Asked Questions
How long do I have access to the course?
You will have lifetime access to the course.
Do I need to buy anything special or additional to make this work?
Nope. Everything you need is in the course.
How long is the course?
This course has been designed to deliver the maximum amount of value in the minimum amount of time. Overall, it is about 4 hours in length, but it has been cut up into short video lessons that are on an average 5-8 mins in length. And you can easily refer back to any lesson or topic whenever needed.
 Can I pay with PayPal?
Yes. On the checkout page under the "Billing Information" section, switch from the Credit Card tab to the PayPal tab. Choose your country and click "Enroll in Course" to be directed to the PayPal checkout.
What if I don't like the course?
Oh no! We don't want that! We offer a 30-day money back guarantee. If you are unhappy with the course for any reason, let us know and we will refund your payment within 30 days. We would appreciate notification within the first 30 days of the course.
When does the course start and finish?
The course will be reopened periodically; use the email signup box to receive notifications when the course reopens. Once you have enrolled, you have ongoing access. The course is self-paced and you may take as long as you need to complete it.

What do I do if I need help?
If you have a question related to this course, email [email protected]. Thanks!